Aces Hawks Junior League Round One
Thursday, November 30th, 2017 at 4:06 pm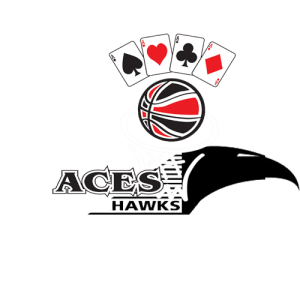 A day after Aces Diamonds began their Junior League Season; Aces Hawks started their season by hosting the first round of their group's fixtures at Furze Platt School, Maidenhead.
Before the day had even started Aces Hawks were put in the unfortunate situation of being down two players, due to unforeseen circumstances. This left the team with only 5 players, two of which were 5 pointers, meaning they couldn't be on court together.
The team had two options, forfeit and play the two games as a friendly or start the game with 5 players, take the technical foul and then play on with 4 on court. The decision was made to take the second option, play the games with 4 players on court.
First up for Aces Hawks were London Titans. Although Aces Hawks only had 4 players on court due to rules relating to classifications, they were still able to play with some freedom. The team were also aware of the fact that the Titans team were a different type of opponent compared to previous seasons. The game was played in good spirits all round and Aces secured the win, 52-39.
The second game of the day featured the two London sides, London Titans vs. London All Stars. All Stars played a hustle from the first whistle to the very last whistle against a much younger and in comparison inexperienced team. Credit to Titans though who never gave up and ultimately lost the game, which ended 77-10 in London All Stars favour.
The final game of the day saw Aces Hawks go up against London All Stars. Once again Aces Hawks had to play the game with 4 players. London All Stars played the same hustle they played against Titans. However, Aces Hawks were able to play through this with only the 4 players and was even able to exchange the lead with All Stars throughout the first half. However, as the game went on tiredness started to set in on some of the Aces Hawks players and this allowed All Stars to pull away. Aces Hawks fought until the final whistle but lost the game 96-40.
Aces Hawks Team Photo: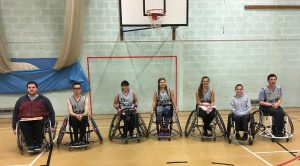 To find Aces Hawks on Social Media please search for #AcesHawks.
You will find them under our main groups on Facebook and Twitter.