Tuesday, January 15th, 2019 at 12:19 pm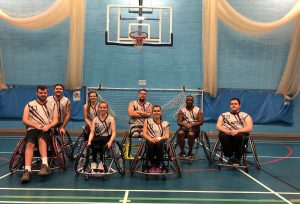 Warwick College Sports Centre
6 January 2019 | 13:00  
 
Squad : Leanna Adams, Charlotte Thornton White, Ella Beaumont, Zviko Chigumba, George Winsborrow, Daniel Bingley, Craig Winspear & Andy White.
 The Game:  Aces travelled to Warwickshire for their first game of 2019 in British Wheelchair Basketball's Division 2 South against Warwickshire Bears.
The games started with Warwickshire Bears winning possession from the tip-off but were unable to score from the first possession of the game, however the first points of the game coming from the home side from the free throw line a few minutes later. The first quarter developed into an end to end game, however Aces were defensively poor, giving Bears plenty of opportunities at basket. Offensively Aces struggled to create any clear cut shooting opportunities against a well-drilled Bears team.