CWBA 3 v Aces 1
Tuesday, July 25th, 2017 at 2:44 pm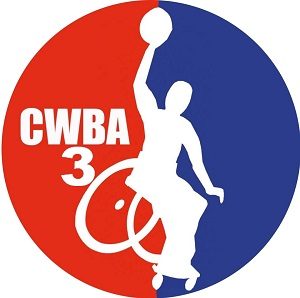 Woodlands Academy |9 April 2017 | 12:00pm 
Coach: Nesad Causevic
Squad: Jason Meyer, Charlotte Thornton-White, Andy White (c), Chris Rattenbury, Zviko Chigumba & Nesad Causevic
The Game
A depleted Aces squad made the trip to Coventry to take on CWBA 3. Game time and Coventry won possession from the tip-off, however Aces were able to organise themselves quickly and shut the home team out. Offensively Aces were up against a high defensive line, limiting their chances in the paint. The pattern continued throughout the quarter with the home side coming out on top, 10-8.
The second quarter was much of the same with CWBA keeping the high defensive line. However, with quick ball movement Aces started to beat the defensive line, which meant shooting opportunities increased for the traveling side. Defensively Aces were able to maintain a level of defensive strength limiting the home side to take outside shooting opportunities more often than not. Aces won the quarter 11-9. Half time score 19-19.
After the half time break, the game fell apart for the travelling side. The size of the squad and lack of match fitness for one or two of the players through injury really caused issues as the team began to tire. The home side took advantage of this with a variation of a press, which Aces could not break down. Defensively Aces also struggled with Coventry converting shots from inside and outside of the paint. Coventry won the third quarter 14-3, Aces 3 coming from a 3 pointer from Andy White (Aces third 3 pointer of the game with the other two coming from Jason Meyer). 
The struggles continued for the travelling side in the fourth quarter, with exhaustion well and truly starting to set in. The team thought on though and never gave up but it wasn't enough to put a stop to the much fresher home side. Coventry won the quarter 12-4 and the game 45 26.
Most Valuable Players – Jason Meyer & Zviko Chigumba 
This week two players shared the votes for MVP, Jason Meyer and Zviko Chigumba. Jason was nominated for his contribution to the game, with a season best shooting record (including two fantastic 3 pointers) he really stepped up, not only in offence but in his defensive responsibilities also.
Zviko was nominated for his relentless work rate. It was Zviko's first game where he clocked a full 40 minutes and he never stopped pushing, never gave up and was always trying to create space and opportunities to transition faster. His comment as the final whistle went, "I can't feel my arms."
Coming Up…  Aces are next in action against Hampshire Harriers at the Oasis Academy Mayfield, Sunday 30 April 2017, tip-off 13:20 pm