Donations
Aces Wheelchair Basketball Club is a registered Charity
Our Registered Number is: 1122782 and we raise funds via Sponsorship, Donations, Fundraising events and Wheelchair Basketball Experience Day's.
We are currently seeking a main sponsor to help our club with funding, so as well as training and playing in the league we are also able maintain our Basketball Wheelchairs and reach out to the wider community and invite new players to our sport. If you are interested in sponsoring our club in some way please use the Contact Page to get in touch.
We are extremely grateful for every contribution, from every source, as these enable us to run the club and cover the associated costs.
An example of those costs include:
The hiring of our venue's for training and Home Games.
Referee fees, Court time and refreshments for our Home games.
Player's Kit and drill tops.
Purchasing our specialist wheelchairs, many of which are in the region of £2,500 per chair.
Repairing and maintaining our wheelchairs.
We currently have two ways of collecting donations
Donate with PayPal
If you would like to make a one off cash donation, or a monthly recurring one, you can now do so with PayPal by clicking the button below:
If you shop online you can generate donations from the retailer with…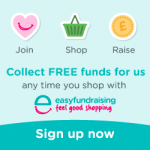 Easy Fundraising: Did you know that whenever you buy anything online – from your weekly shop to your annual holiday – you could be collecting free donations for Aces Wheelchair Basketball Club?
There are over 3,000 shops and sites on board ready to make a donation, including Amazon, John Lewis, Aviva, The Train Line and Sainsbury's – it doesn't cost you a penny extra!
It's as easy as 1, 2, 3…
1, Head to https://www.easyfundraising.org.uk/causes/awbc/ and join for free.
2, Every time you shop online, go to easyfundraising first to find the site you want and start shopping.
3, After you've checked out, that retailer will make a donation to your good cause for no extra cost whatsoever!
There are no catches or hidden charges and Aces Wheelchair Basketball Club will be really grateful for your donations.
Alternatively you may wish to have some fun and gain first-hand experience of playing Wheelchair Basketball, if so…
Host A Fundraiser
We are very pro-active in our fundraising activities and often run wheelchair basketball experience days in schools and at corporate events. We supply the specialist wheelchairs, balls and coaching, which will be provided by an official Grade 2 coach.
The club is fully insured to provide such events.
Any interested parties should contact the club using the Contacts page.
On behalf of everyone at Aces Wheelchair Basketball Club:
"Thank you for your support".