Plymouth Storm v Aces 1
Tuesday, July 25th, 2017 at 2:40 pm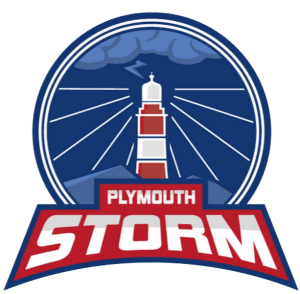 Marjon Sports Centre | 25 March 2017 | 14:20
Coach: Jez Winsborrow
Squad: Leanna Adams, Jason Meyer, Craig Winspear, Charlotte Thornton-White, Andy White (c), Chris Rattenbury
The Game
Aces had a mid-season stopover in Plymouth to play local side, Plymouth Storm. Aces won possession from the tip-off and went on the attack, however they were unable to score on their first attack and went 0-2 down after a quick counter attack from the home side. The game eventually settled after the fast start and it became an end-to-end quarter with Plymouth coming out on top, 9-6.
The second quarter was one to learn from for Aces. The travelling side although able to create shooting opportunities struggled to convert them. Plymouth Storm on the other hand continued to counter attack at speed and unlike Aces found the basket consistently. Plymouth Storm came out on top in the second quarter, winning 13-4.
The third quarter was much improved for Aces. Like the first quarter, the pace of the game slowed meaning both sides had to break through their opponent's defensive lines. Aces started to find the basket with more consistency, however they were not able to keep Storm out of the paint on a regular basis and with the home sides shots still dropping, Aces lost the quarter 13-9.
The trend continued in the fourth and final quarter with both teams creating shooting opportunities in the key and converting consistently. But the game was won and lost in defence. Unlike Aces, Plymouth were able keep Aces shooting opportunities limited within the paint, meaning the travelling side found themselves shooting from range more often than not. Plymouth went on to win the fourth quarter, 16-12. Final result, 51-31 to Plymouth Storm.
Most Valuable Player – Match Day Squad
Due to the nature of this week's fixture, Aces would like to take this opportunity to thank all the players and supporters who made the trip down to Plymouth for this week's game. You were all equally as valuable as one another in such a fixture, thank you. 
Coming Up…  Aces are next in action against Coventry (CWBA) at the Woodlands Academy, Sunday 9 April 2017, tip-off 12:00 pm