Tuesday, July 25th, 2017 at 3:16 pm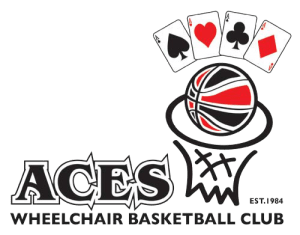 Last week Aces played their final game of the 2016/17 British Wheelchair Basketball Division 3 South & West season. It has been a season of ups and downs for Aces as a whole but one we can ultimately be proud of.
Starting with the junior section of the club. Both the U15s and U19s finished the season in 4th place in their respective leagues. The U15s under the stewardship of Jez Winsborrow assisted by Kathy Beaumont and Zviko Chigumba showed a lot of promise throughout the three rounds of Junior League. The 2017/18 season should be one to watch with the U15s wanting to make the finals.